---

Proud Sponsors of Ireland's Best Hotel Website Category
Digisoft specialise in immersive guest experiences for the hospitality and tourism industry. By using state-of-the-art virtual reality tours as well as mobile and beacon technology we have made it our business to transform how your guests perceive and interact with your business.
---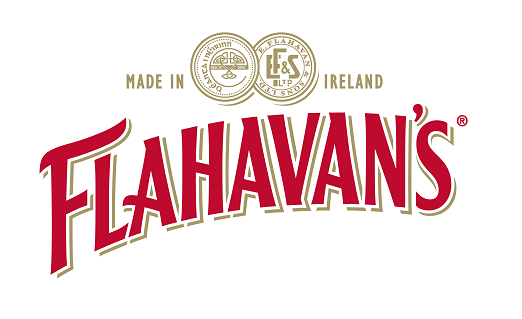 Proud Sponsors of Ireland's Hotel Breakfast Category
Bespoke Food Service solutions from Ireland's Favourite Porridge brand
Ireland's favourite porridge brand, Flahavan's, has developed a bespoke Food Service product range to meet the growing demand for high quality, tailored Food Service products. The range includes a selection of resealable, catering size food grade tubs of Flahavan's most popular products, a range of convenient, single portion breakfast pots plus Flahavan's Irish Oaty Flapjacks range is now available in single serve cases of 24.
---

Proud Sponsors of Ireland's Healthcare Catering Category
Noel Healthcare is fast becoming the country's leading healthcare recruitment provider, covering both permanent and temporary assignments. We are proud to be Ireland's only healthcare brand providing a complete clinical and non-clinical recruitment solution nationwide from public to the private hospital sector and from long-stay to home-stay care.
Noel Healthcare is the specialist healthcare recruitment division of the Noel Group. Learn more at www.noelgroup.ie
---

Proud Sponsors of Ireland's 5 Star Hotel Category
Noel Hospitality is Ireland's premier hospitality recruitment brand with a proud reputation earned by consistently delivering excellence to clients and candidates. Our team of specialist consultants combine a hospitality background with an in-depth sectoral knowledge.
Noel Hospitality is the specialist recruitment division of the Noel Group. Learn more at www.noelgroup.ie
---

Proud Sponsors of the People's Choice Award – Ireland's Favourite Place to Stay
The Irish Independent is Ireland's largest-selling daily newspaper, published by Independent News & Media (INM).
---

Kantar Media is a global leader in media intelligence, providing clients with the data they need to make informed decisions on all aspects of media measurement, monitoring and selection.  We provide the most comprehensive and accurate intelligence on media consumption, performance and value. Whether you are looking to inform your content strategy, share metrics faster and in real time or run your social media program from anywhere in the world, our social media command centres have it all covered.
---