The Irish tourism industry is now worth over €8bn, following a record 2016. Overseas visitors' spend has increased by nine per cent to €4.7bn, and tourism now employs 230,000 nationally, but a failure to agree on the best way forward could jeopardise future growth.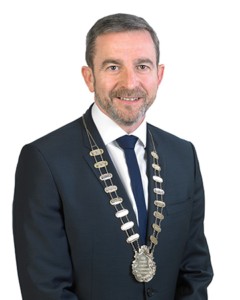 Speaking last month at ITIC's launch of its end of year review, Paul Gallagher, Chairman of the Irish Tourist Industry Confederation, criticised Junior Minister Patrick O'Donovan's plans to have local authorities become more involved in tourism strategy. Earlier in the month the Minister said that he wanted every local authority to produce a tourism strategy by the end of March, and called for 'a key set of actions' that councils were going to take. "I disagree with that policy," says Paul Gallagher. "Councils have very scarce resources, so adopting a county mindset is useless in terms of generating revenue growth. I believe that councils using county brands to engage in overseas marketing is a waste of money because overseas tourists don't recognise county boundaries. It is also confusing for the domestic market. Plans for developing tourism shouldn't be defined by county boundaries. I know of five county councils developing tourism logos and I regard that as a total waste of resources. Sometimes county councils develop tourism strategies to satisfy county councillors and that is no use to anyone. We have emerged from decades of fractured thinking in relation to tourism and it is only since 2008 that we have developed proper brands that illustrate cohesive thinking on the delivery of a proposition on which people will visit."
We want a five-year capital programme of 4350m and we want that to kick in later this year. we will have our plan ready for when the mid-term review of the capital programme occurs this year.
Paul would prefer to see councils defining the type of investment they need to develop capital projects and developing the tourism product around those projects. "And that product should not just be defined by county boundaries, so they need to develop strategic partnerships to develop the best product ideas and from that they can apply for large capital grants under Failte Ireland's large capital projects allowance programme," he says. "We need to analyse the product on the ground that is going to anchor tourism growth, so councils would be better working with the brands that have been developed so far by Failte Ireland and Tourism Ireland. That is where real growth will be achieved, through cooperation and by developing a strategy that creates a hook on which people will choose to visit individual locations. The industry has led the creation of Ireland's Ancient East and, through the Grow Dublin Task Force, the 'Dublin, A Breath of Fresh Air' brand, and it was the industry that grew the Wild Atlantic Way. None of these brands were council-led – they inputted into them but they weren't led by them. In fact, at the time that we were developing 'Dublin, A Breath of Fresh Air,' Dublin City Council was developing its own brand that never saw the light of day. They were running a twin track approach to brand development which was completely counterproductive."
Paul stresses that his views on Minister O'Donovan's tourism plans policy for local authorities are reflective of the wider industry. "The government ministers are aware of our concerns and we are always open to continued dialogue to develop new ways of addressing these issues," he says.
A New Roadmap for Growth
According to the CSO, the number of overseas visitors grew by 10% to 8.8 million in 2016, the highest number on record, with all four top source markets recording significant growth. There was an increase of 10% in holiday visitors, while business visitors and those coming to visit friends and relatives (VFR) were up 12%. Domestic tourism demand also picked up, generating an estimated Δ1.75bn, with a further Δ300m earned from visitors from Northern Ireland. "20,000 new jobs have been created in the sector in the last year and tourism is now Ireland's largest indigenous employer," says Paul. "Irish tourism businesses are positive about 2017 and are investing heavily in marketing, as well as focusing on the need to continue delivering good value for money. The domestic market, which underpins many tourism enterprises, is expected to see further pick-up in the demand for short leisure breaks as personal finances improve." Despite Brexit concerns and capacity constraints, ITIC believes that the tourism industry can grow by a further three per cent to five per cent in overseas visitors. "Tourism has much more potential for Ireland, but only if the right strategies and investment policies are pursued," says Paul. "ITIC believes that, based on anticipated tourism revenue growth, at least a further 7,000 jobs can be created in the tourism industry in 2017. It is one of the few industries that provides regional balance and delivers jobs in all parts of the country, but investment in the tourism product and infrastructure is at an all-time low."
We need to analyse the product on the ground that is going to anchor tourism growth, so councils would be better working with the brands that have been developed so far by Fáilte Ireland and Tourism Ireland.
ITIC is calling for a significant increase in tourism infrastructure spending in the upcoming review of the National Capital Plan. The confederation argues that overseas earnings generated by Irish tourism can be worth Δ7bn annually by 2025, a 50% increase on the current export value. "The current national government tourism targets to 2025 are unambitious and modest," says Paul. "It is high time that a new strategy was put in place for tourism growth that is led by the industry and facilitated by pro-tourism policies from the government. ITIC will be developing its own tourism plan. We are Δ300m off the government's target for tourism and we will meet it in 2017, so ITIC will develop a more ambitious plan that will have more targets on which the industry can measure success or failure. The government is running a five-year Δ27bn capital programme and out of that tourism will recieve Δ106m over five years. That is a paltry amount of money. Tourism is the biggest indigenous employer in Ireland, so that allocation is derisory and doesn't reflect the real needs on the ground. We want a five year capital programme of Δ350m and we want that to kick in later this year. We will have our plan ready for when the mid-term review of the capital programme occurs this year, and we will be more prescriptive in our report about the type of tourism assets that Ireland needs to develop. For example, there is a need for tourism product development north of Dublin and north of Galway and we want to explore the opportunities for the development of a Midlands and Shannon regions brand."